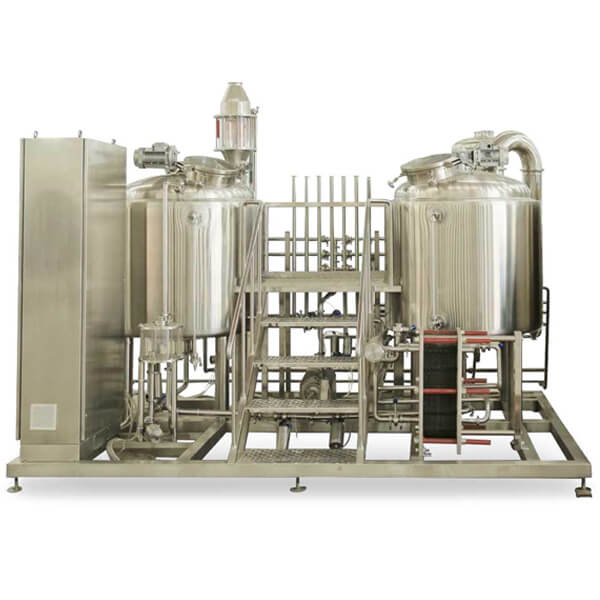 Brew house system consists of Mash Tun, Lauter Tun, Boiling Kettle, Whirlpool kettle, Hop Dosing Equipment. The main equipment adopted international quality standards of sanitary 304 stainless steel, to deal with the tank by plasma cutting, pure AR-shielding welding, and mechanized automatic polishing machine.
Our scientific Dimple jacket production technology can utmost ground realizes the effect of heat conduction, use high quality rock wool or polyurethane materials to insulation for the inner tank, and effectively prevent heat energy leakage from the tank. Advanced Lauter Tun raker system and automatic hydraulic lifting technology, can ensure mash filter uniform and comprehensive.
The brew house system could be included two vessels brew house, three vessels brew house and four vessels brew house includes mash / Lauter Tun and kettle / whirlpool tank. Three vessels include mash tank, Lauter Tun and kettle / whirlpool tank. Four vessels include mash tank, Lauter Tun, boiling kettle and whirlpool tank. The capacity is bigger, the vessel is more and you can also choose the multiplayer assembly from, improve the working efficiency.
The scarification system heating has many forms, such as steam heating, electric pipe heating, direct fire heating, heat conducting oil heating and so on.
Download Product Catalogs